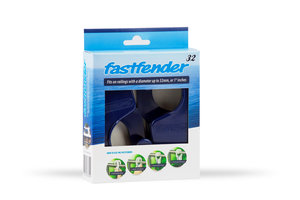 Suitable for securing fenders to railings up to 1¼" Ø
set contains 2 Fastfenders

Fastfenders are made in Holland and we process all orders in Euro's (€). While the price of your Fastfender is currently displayed in $, the checkout will use Euro's at the most current exchange rate.


Type

Fastfender 32

Railing thickness

Up to 32 mm or 1¼"

Thickness rope

8 - 10 mm or ¼ - ⅖"

Material

PA6 AWAMID

Recyclable

Yes

Size

158 x 72 x 40 mm

Weight

Ca. 120 gram

Colors

Weather resistance

5 stars

Maximum power transferring

150 kg of short duration long 85 kg

Package Details

1 set (2 Fastfenders)

EAN

8718819363019
The Fastfender 32 is the easiest way to attach, remove and adjust your fender.
Superior design hangs and positions your fender quickly
Simply pull and release to adjust the height
Easy to use with one hand
Sold in pairs of 2 Fastfenders
Fastfender 32 is designed for railings up to 1¼" Ø
Well packaged makes for a nice present
Finally a gadget that is fun and useful
A great gift for him or her
Made in the Netherlands
Having trouble adjusting your fenders when approaching an unfamiliar dock? Adjusting a fender to right height can be a guessing game, but no more!
With Fastfender anyone can properly position the fender in seconds! Raising or lowering your fender can be done with a single one-handed motion.
The Fastfender 32 is available in White, Blue or Black.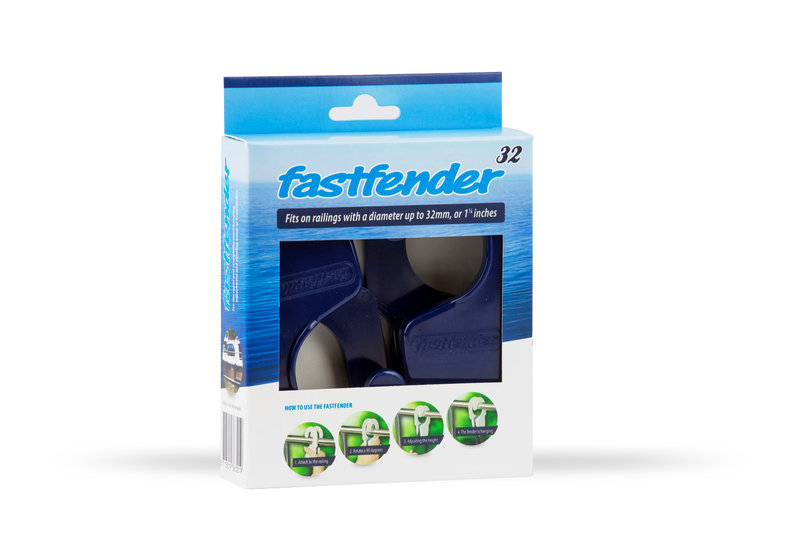 Suitable for securing fenders on steel wire railings up to ⅜" Ø
$
15,99
set contains 2 Fastfenders
Suitable for securing fenders to railings up to 1" Ø
$
19,99
set contains 2 Fastfenders
Suitable for securing fenders to railings up to 1½" Ø
$
32,99
set contains 2 Fastfenders